What's New
ATTENTION, L.A.-AREA PEOPLE
Peter and the Starcatcher is playing through January 12, 2014 at the Ahmanson Theatre, and through December 30 there's a special $49 ticket offer. For tickets call 213.972.4400 and refer to promo code "STAR," or go to www.centertheatregroup.org/STAR

Miami Book Fair - November 23rd
Dave will be speaking (with Roy Blount Jr. and Brad Meltzer) at 10 a.m. in Chapman.
The Band Formerly Known as the Rock Bottom Remainders will discuss their new e-book Hard Listening at 3:00 (also in Chapman)
The band will perform at 6:00 pm at World Stage (Corner of NE 2nd Ave. and 3rd St.)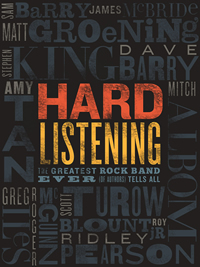 Now available!

HARD LISTENING: The Greatest Rock Band Ever (Of Authors) Tells All

Over 350M books sold. Forty New York Times #1 Bestsellers.
One lousy band.
Now go behind the scenes to hear their stories firsthand.

Press coverage for Insane City:
New York Times: Book Review | Interview | Video Interview
Ft. Worth Star-Telegram: Review | Feature article and interview

Peter and the Starcatcher opens at New World Stages (340 W 50th St) in NYC on March 18th. Tickets on sale now through end July 7, 2013 through TeleCharge.
The Peter and the Starcatcher national tour begins August 15th at the Ellie Caulkins Opera House at the Denver Performing Arts Center.

Read Dave's Year in Review for 2012.

Dave's new book, Insane City, will be published on January 29, 2013, and Dave will be going on tour.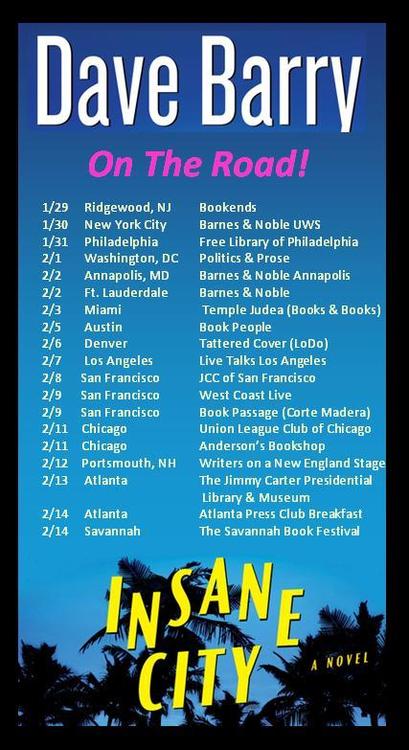 For more info,
view the tour details
.