What's New
Press coverage for Insane City:
New York Times: Book Review | Interview | Video Interview
Ft. Worth Star-Telegram: Review | Feature article and interview

Peter and the Starcatcher opens at New World Stages (340 W 50th St) in NYC on March 18th. Tickets on sale now through end July 7, 2013 through TeleCharge.
The Peter and the Starcatcher national tour begins August 15th at the Ellie Caulkins Opera House at the Denver Performing Arts Center.

Read Dave's Year in Review for 2012.

Dave's new book, Insane City, will be published on January 29, 2013, and Dave will be going on tour.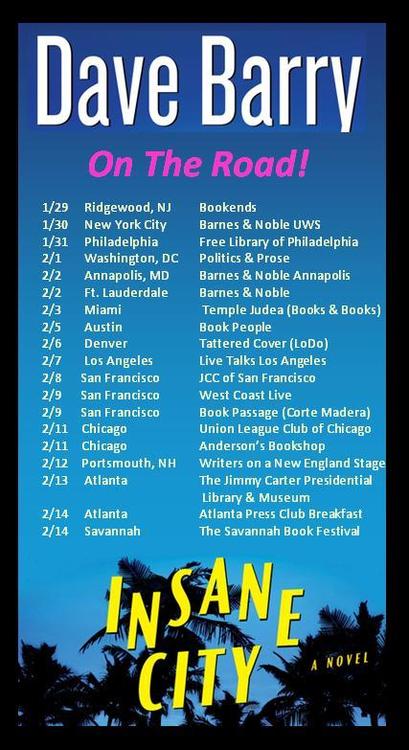 For more info,
view the tour details
.